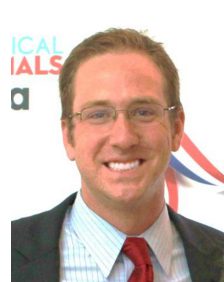 David Arouca joined TCU in June 2015 and currently works as National Legislative Director in TCU's Legislative Department. Dave brings deep experience in legislative and political affairs to TCU, from both on and off the Hill.
Dave began his career in DC in the Office of Congressman Dan Lipinski (D-IL) and the House Democratic Caucus. He then spent two and a half years as a Legislative Associate for the Communications Workers of America (CWA) where he actively pushed for pro-worker policies on the Hill. Most recently, David honed his communications skills in the AFL-CIO Political Department as a Writer/Researcher and later as a Communications Specialist for the National School Boards Association (NSBA).
A passion for railroads and railroading was instilled in David from an early age growing up with both parents working in the industry.
His duties include aiding in TCU's legislative and lobbying efforts, managing departmental affairs, and writing TCU's legislative briefs, materials and web content.
David holds a B.A. in political science from Union College (NY). He currently resides in Washington, DC.