In Portsmouth, Ohio, when two members of Carmen Division Local 6760 suffered devastating losses in two separate fires, the membership there rallied to help them, reports Local Chairman Steve Wilhe lm.
Rob Mullins lost his house to fire when a refrigerator malfunctioned.  Fortunately, nobody was injured.  For Tim Wolfe, it was a matter of arson: his barn, which housed an antique car collection among other family property, was set on fire.  The police are looking for the criminal who set the fire.
"I am extremely proud of the members of Lodge 6760, and especially Vice Local Chairman Don Roe, for the manner in which they rallied to aid our brothers in their time of need," says LC Wilhelm.  Their efforts included a fundraising drive organized by VLC Roe to raise donations to offset expenses not covered by insurance. 
As part of the effort, Unit 200 International Representative Jack Wright carried the ball to apply for help from TCU's Disaster Relief Fund by contacting Carmen Division President Rich Johnson and International President Bob Scardelletti. 
Seen here are photos of Brothers Mullins and Wolfe as each received a fund check presented by Roe.  They both "wish to express our sincere appreciation to TCU, and especially International President Scardelletti for  his prompt action and positive leadership in ensuring that the committee met quickly and rendered assistance in a most difficult time of despair."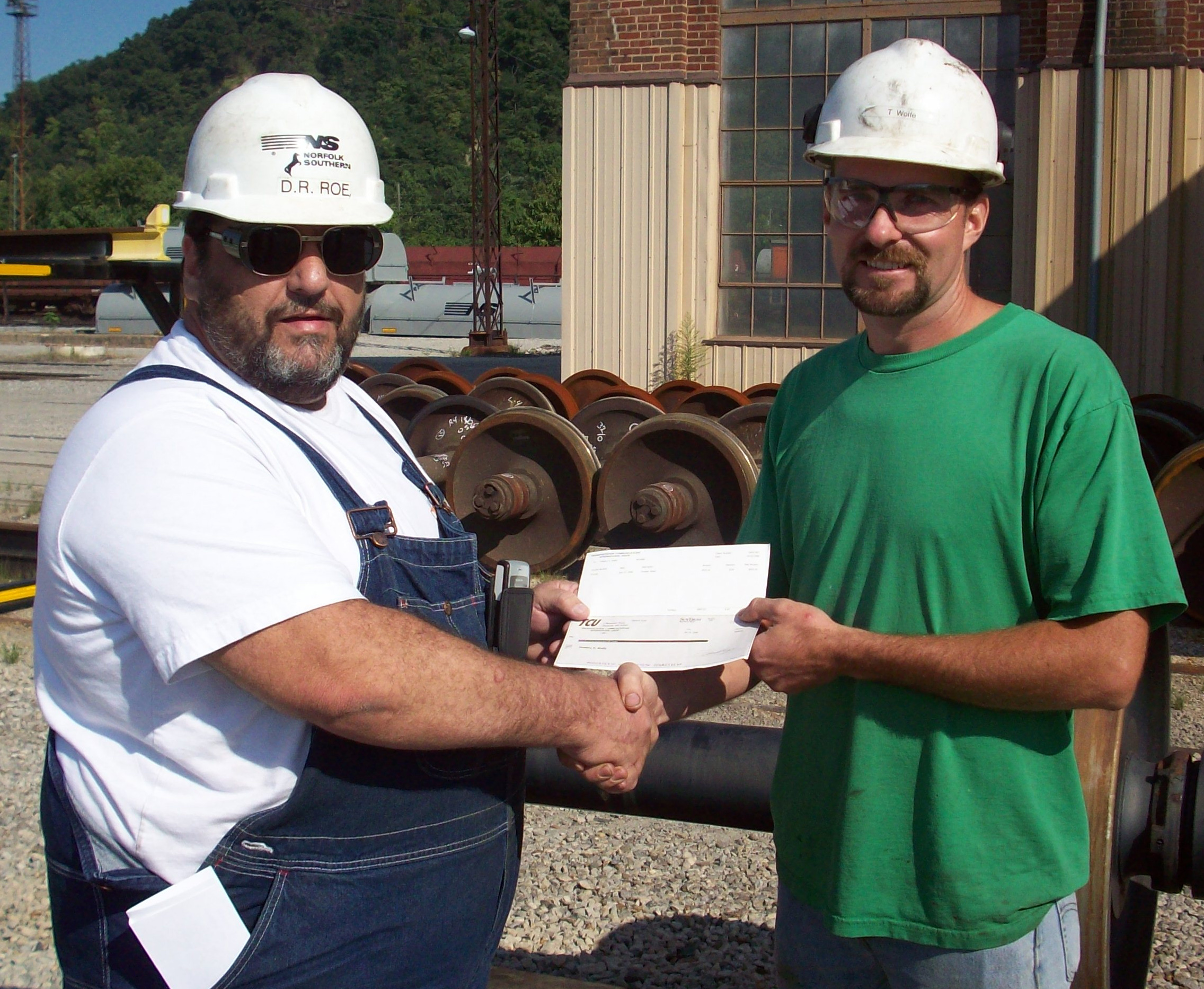 Tim Wolfe, at right, accepts relief fund check from L. 6760 Vice Local Chairman Don Roe.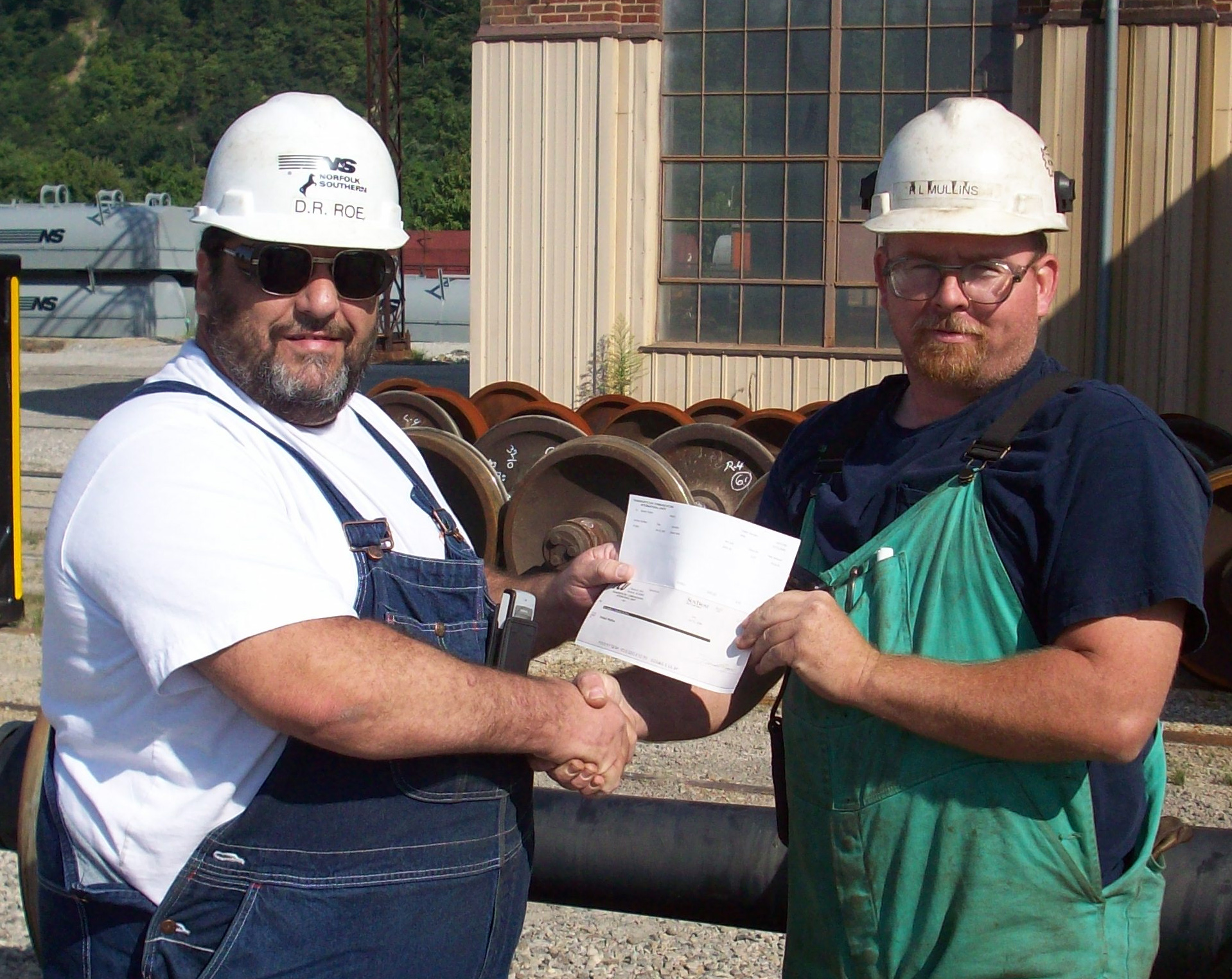 L. 6760 Vice Local Chairman Don Roe (left) presents relief fund check to Rob Mullins.
Posted August 15, 2008