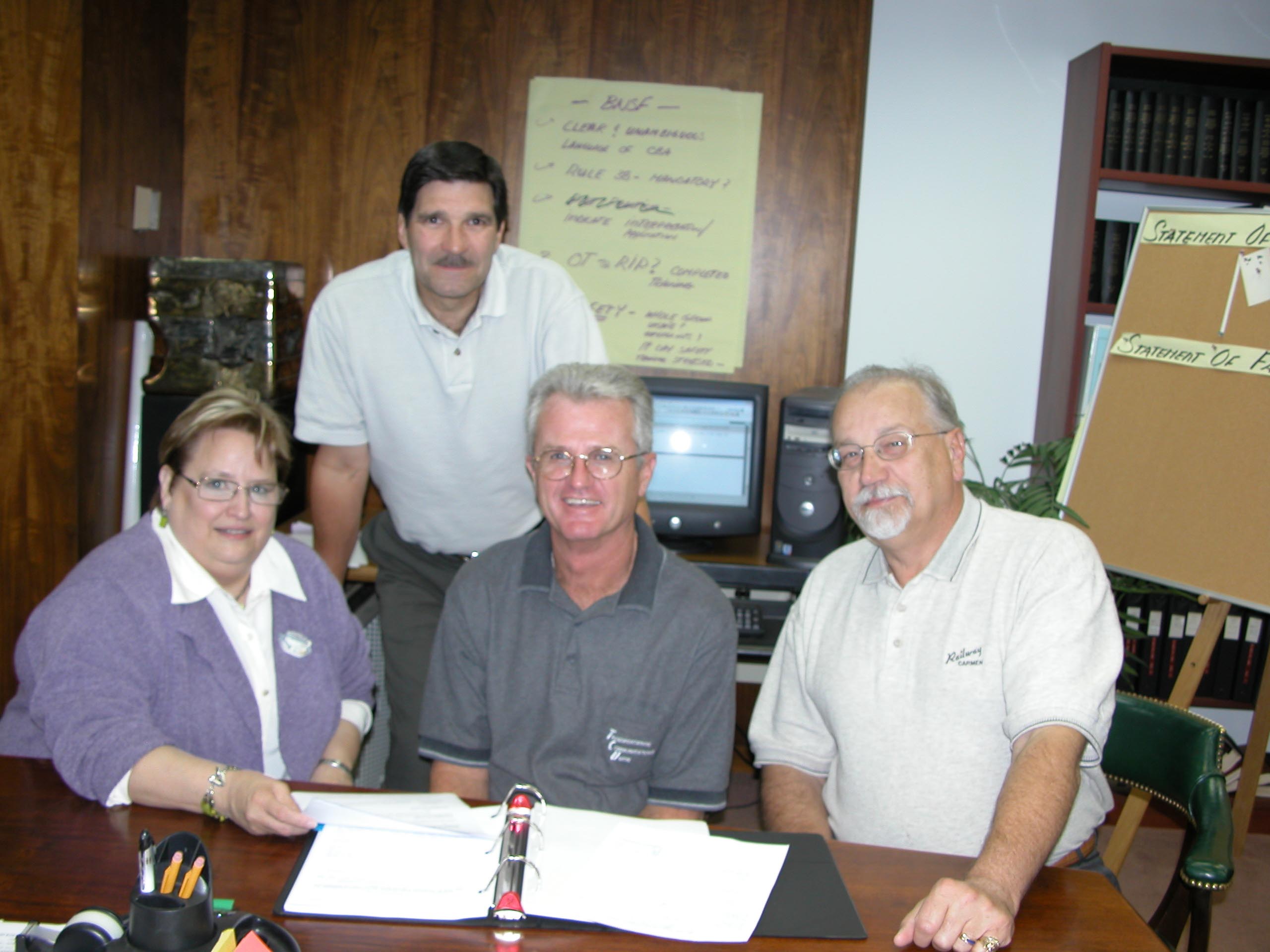 JPB 50 VGC Hughs Attends Briefwriter's Seminar at TCU Headquarters
After over 10 years as local chairman of Lodge 6787 in Galesburg, IL, Don Hughs this summer was elected a vice general chairman of Carmen Division Joint Protective Board 50.  As a VGC, his responsibilities now include writing submissions for arbitration at public law boards, special boards of adjustment and the Second Division of the National Railroad Adjustment Board. 
To study the fine points of writing winning cases, Hughs spent the week of October 23-27 at TCU headquarters training with experts from the Industry Relations Department in the union's intensive one-on-one briefwriter's seminar. 
The work accomplished is practical, not theoretical: Hughs brought with him current cases involving rules applications on the BNSF, one related to use of apprentice carmen at Galesburg and the other a discipline case. 
Hughs is seen here with the key Division officer and staff members with whom he worked during the week.  Seated from left are Industry Relations Executive Director Debbie Horrell, VGC Hughs and Carmen Division General Vice President Alex Novakovic and standing is Industry Relations Director Darwin Kubasiewicz.