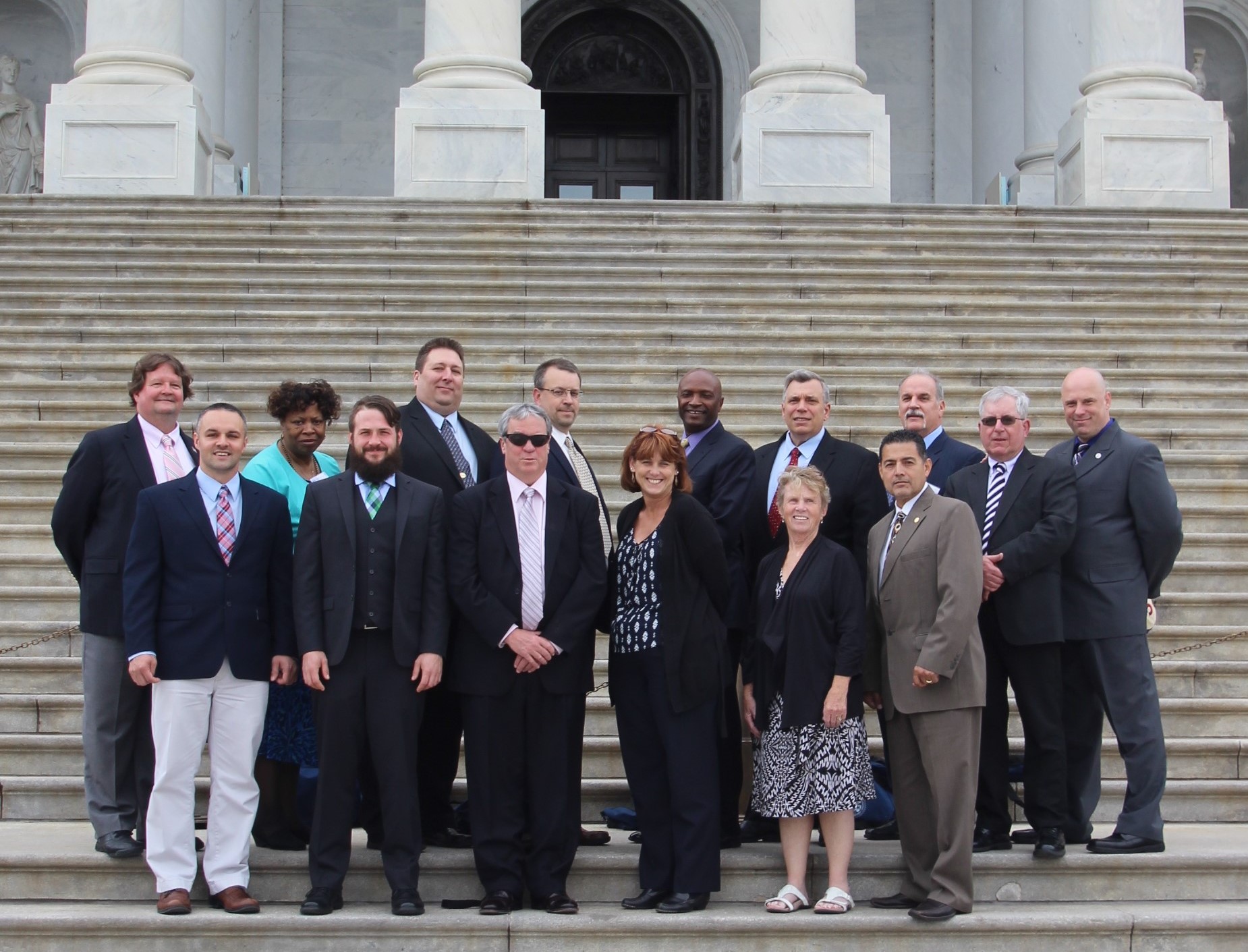 TCU Leaders Lobby Congress (clockwise from top left: Mitch Canter, Susan Harmon, Larry Jones, Greg Kocialski, Mark Taylor, Ron Kloos, Dennis Proulx, Bill Kelaher, Charles Jackson, Sal Rodriguez, Stephanie Reavis, Maggie Canter, Kevin O'Connell, Vernon Dove, Jeremy Fitzgerald)
As part of the Machinists Legislative Conference, TCU leaders and representatives went to the Hill to lobby Congress on issues facing our membership.
TCU leaders urged Congress to fully fund Amtrak, provide adequate funding to the National Mediation Board (NMB), and to allow the Railroad Retirement Board (RRB) to modernize their services for beneficiaries.
Click HERE to read IAM's full coverage of the 2016 Machinists Legislative Conference.