Lodge Officers Installed by IVP Lydon

Below are Trus. Bd. Chrmn. Pete Anderson, VP Rufus Humphrey, IVP John Lydon, Asst. Int'l. Rep. Earl Lancaster, Local Chrmn./Pres. Alfredo Alvarez, Trus. Bd. Mbr. Oscar Muriel, Jr., Committeeman Carlos Megar and FST Les Bishop.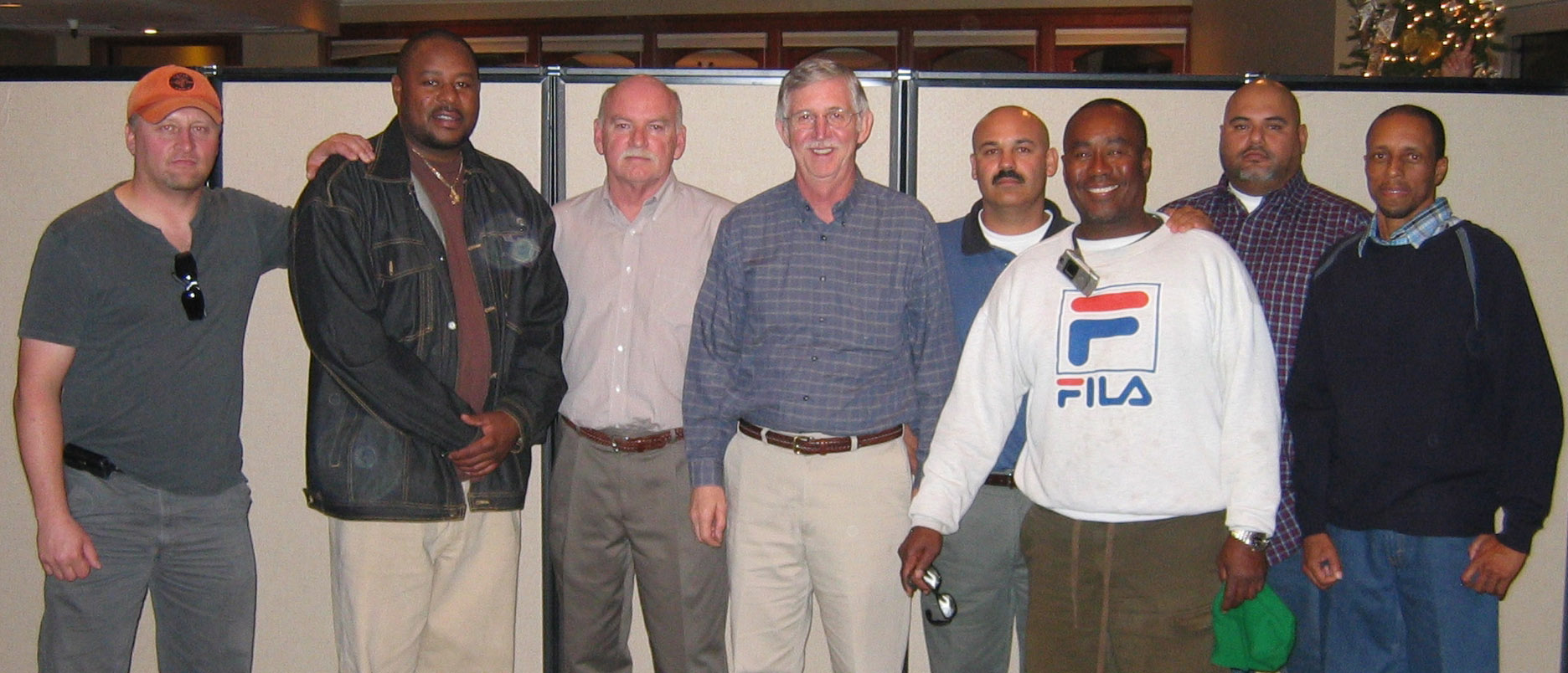 December 11, 2007—At Lodge 938's meeting today, newly-elected officers repeated their oaths of office and were formally installed by International Vice President John Lydon.  They are Alfredo Alvarez, president and local chairman; Rufus Humphrey, vice president and committeeman; Les Bishop, financial secretary-treasurer and committeeman; Carlos Melgar, committeeman; Pete Anderson, Board of Trustees chairman; David Gonzales, Board of Trustees member and committeeman; and Oscar Muriel, Jr., Board of Trustees member.  Members of the lodge, many seen in the photo below, are employed in Long Beach, California, at Union Pacific's Intermodal Container Transfer Facility.