Good news arrived during the 2006 end of year holidays for members of New Jersey Transit M/W Lodge 5045 members: they ratified new terms of their agreement with the carrier during the Christmas week.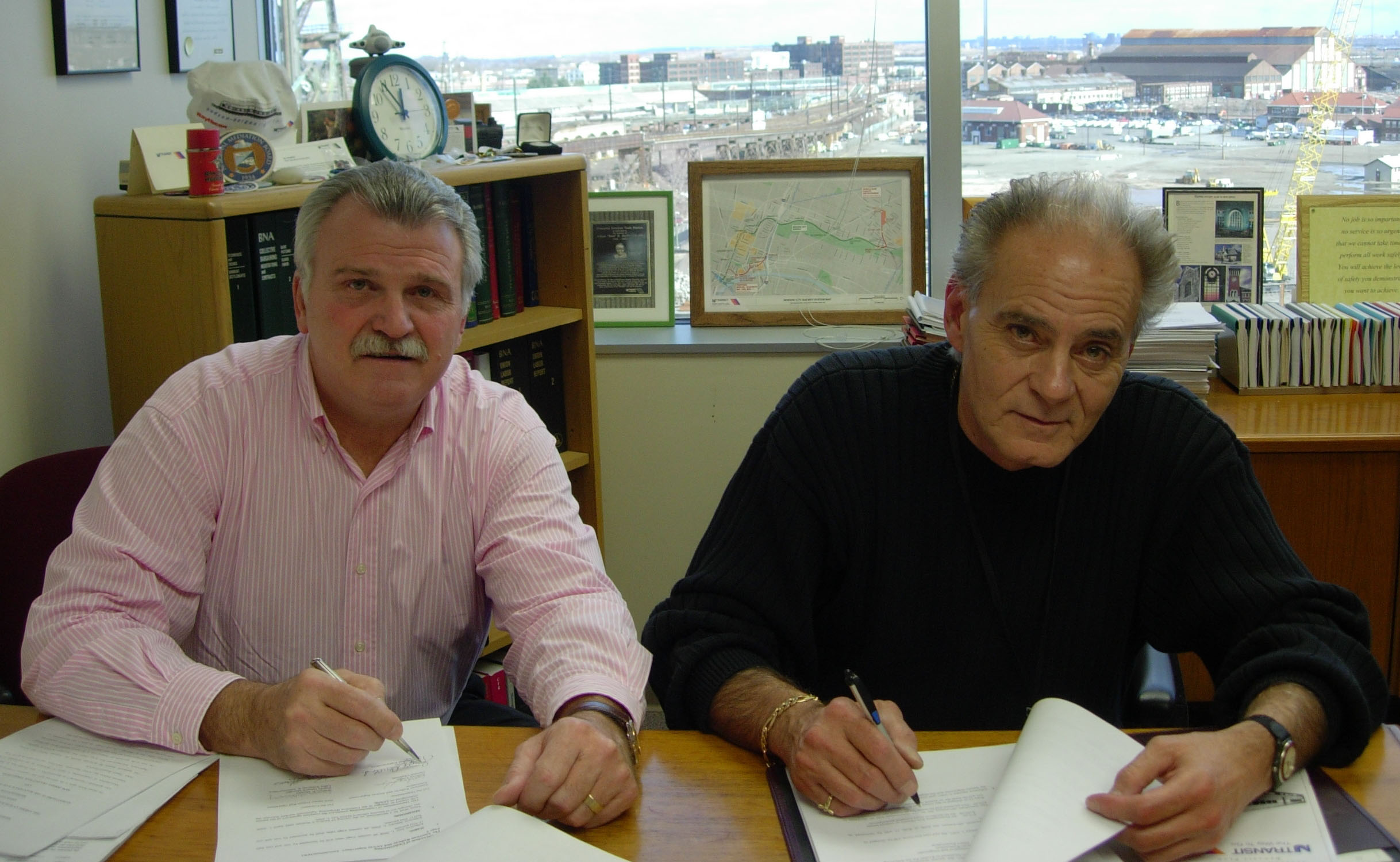 It took "diligence and perseverance" for the negotiating committee, led by General Chairman Tony Longo, to get to this conclusion, Supervisors Division International Representative Joe Derillo told members.  Reviewing the contract, Derillo is seen at left in the photo with GC Longo.
The terms include increases in medical coverage, particularly in the dental and eye care benefits; updates in the handling of payment for sick time and vacation; and addition of grandparents and grandchildren to bereavement leave.  In addition, the agreement includes a contract extension to January 1, 2009, with 1.5 percent raises on July 1, 2008 and January 1, 2009, and with no work rule changes and no additional contributions for health and welfare.