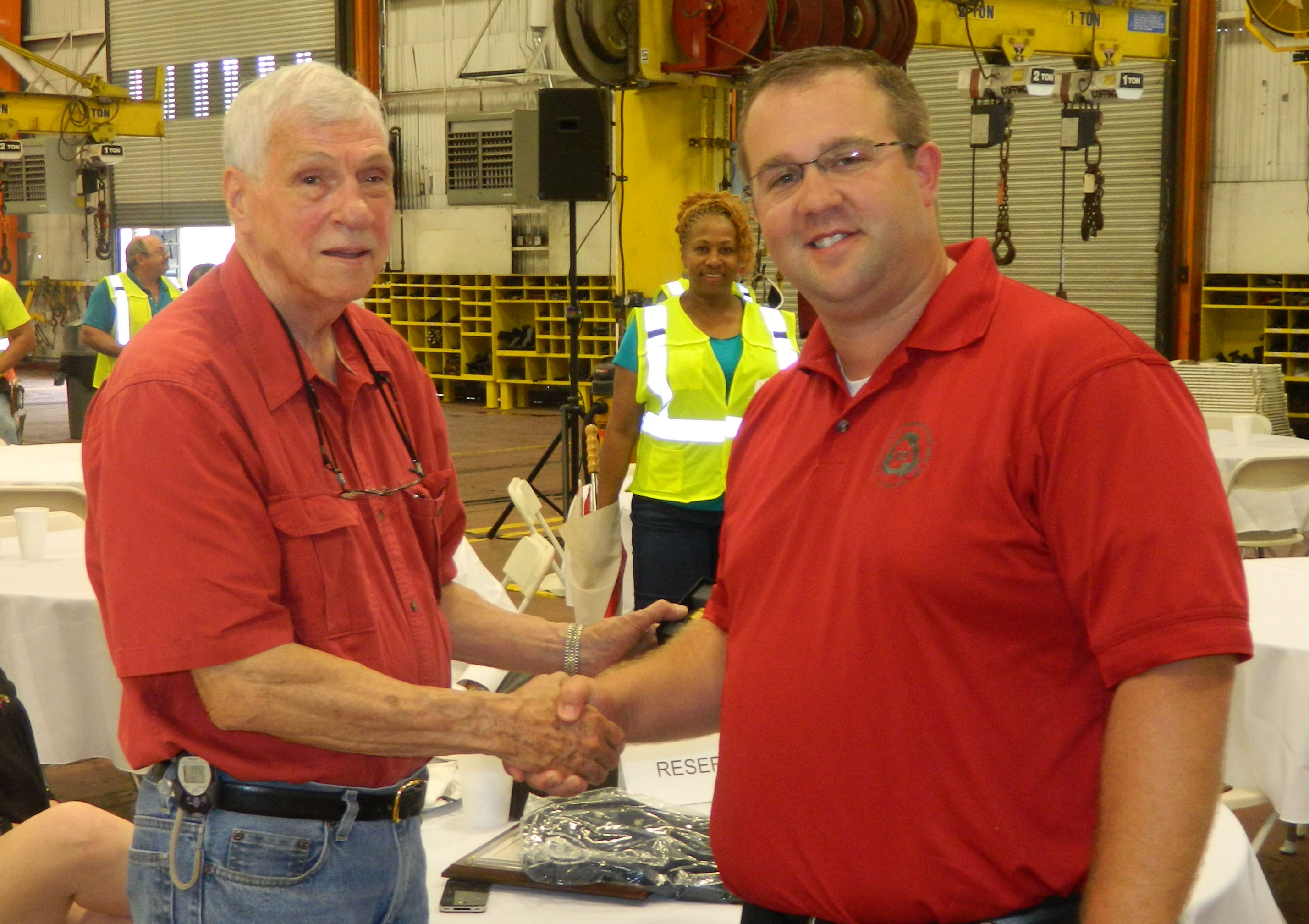 Pictured; TCU Local 1295 member Erskine Sims and Local Chairman Matt Hollis
TCU Local 1295 member Erskine Sims, general support clerk for the Locomotive Service Center at CSX's Boyles Terminal in Birmingham, celebrated his 60 years' service anniversary on June 30.
At the celebration TCU 1295 Local Chairman Matt Hollis presented Brother Sims with a plaque of solidarity and gifts of service from TCU. CSX CEO Michael Ward presented another plaque and gifts from CSX.
Michael Ward congratulated Erskine for his commitment, loyalty and many years of service without injuries or incidents, as he presented both brother Sims and his granddaughter with commemorative plaques.
Erskine is presently the longest-serving active employee with CSX.
TCU President Bob Scardelletti said, "TCU is proud to have Brother Sims as a member. His dedication and support over such a long time is worthy of recognition. I am honored that TCU could be included in this celebration."