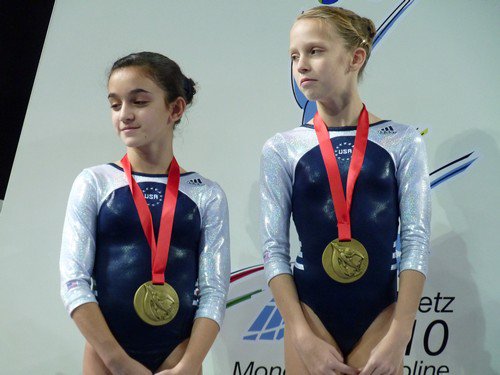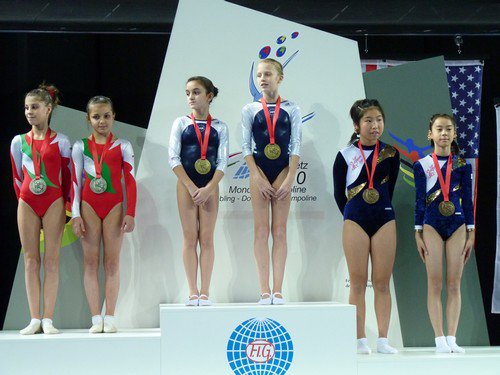 Bob O'Connell, a Supervisor and member of TCU Local 5197, daughter Meghan is 12 years old and has been training in gymnastics since she was 7.  She trains 6 days a week 3 hours a day.  She recently won the gold medal at the World Championship in France. Meghan is pictured above with blond hair. There were 34 countries competing in total.
Meghan was recently chosen for the United States Gymnastics Jr. National Team and has gotten there with the hard work of her two coaches Tatiana Kovaleva (Russian World Champion) and Kyle Bowen (USA World Champion) and many hours of hard work.
Her family is looking for sponsors to keep Meghan competing at this high level.
To help sponsor Meghan click here or send an e-mail to websteward@tcunion.org.
Click here to read the article from USA Gymnastics about the World Championships.