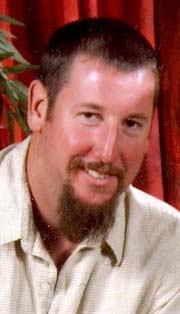 Thomas F. Tarchak, Jr., 39, of Simpson, PA., died Monday morning, August 26, 2013 from injuries sustained in a work related accident in Harpursville, NY. His fiance' is Anne Peterka. They were to be married August 2014.
Born May 6, 1974 in Carbondale, PA., he was the son of Thomas F., Sr. and Judy Williamson Tarchak of Simpson, PA.
He was a 1992 graduate of the Carbondale Area High School and also graduated from Johnson College in Scranton. He had been employed as a bridge inspector for the Canadian Pacific Railroad in Binghamton, NY.
He was a member of the First Presbyterian Church of Carbondale and was an avid outdoorsman having a passion for hunting and fishing. He was an active member of the Scrub Oak Hunting Club in Wayne County.
Click here to read the bull bio on Brother Tarchak.
A release from CP stated:
Aug 26 I regret to inform you that employee Thomas F. Tarchak Jr. was fatally injured in a tragic accident earlier today just outside of CP's Binghamton Yard, NY.
Mr. Tarchak, an asst. supervisor, B&B, Operations, Southern Region, was 39-years-old and had been an employee at CP for more than 15 years.
An investigation into the circumstances of this accident is underway.
I know it is difficult to accept the loss of a member of our railway family. Please join me in expressing our deepest sympathy to Mr. Tarchak's family, friends, and colleagues.
E. Hunter Harrison Keith Creel
Chief Executive Officer President & Chief Operating Officer