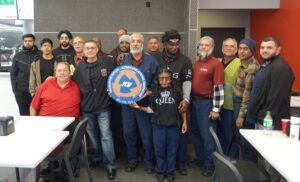 On Wednesday, November 15th, a group of Drummac employees who work on the Amtrak Auto Train Property in Lorton, VA, voted to be represented by TCU/IAM with a margin of over 75%.
Drummac employees initially reached out to TCU/IAM National Representative Mitch Canter after seeing recent contracts TCU/IAM won on Amtrak first-hand. These workers are looking for fair wages, better working hours, and to improve their benefits and overall working conditions.
"The economy is sky-high in the DMV metro area; all we want is a fair shake!" said a Drummac employee. "With good union contracts being made across the country, OUR TIME IS NOW!"
Drummac is a sub-contractor at Amtrak locations all over the country. At the Lorton, VA Auto Train Station, these employees work tirelessly to load cars and motorcycles on the trains outside in all weather conditions. The Amtrak Auto Train runs seven days a week and is one of the highest revenue-producing routes in the nationwide Amtrak system.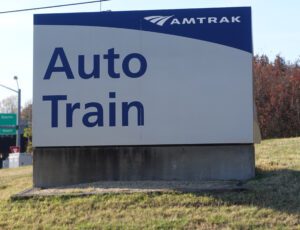 "We have low wages. We do not have steady pay and hours! Sometimes 8 hours, 4 or 6…we want steady work and better wages," said a Drummac worker.
TCU/IAM Executive Director of Organizing Sal Rodriguez and Organizing Coordinator Drew Maratea worked closely with the Drummac employees and received A Cards from well over 50% of the workers to cause a vote, which ended up being a 'Union Yes" victory. 
"The journey to unionization was not without its challenges, but the resilience and determination of the Union and Drummac employees prevailed. The decision to join forces and form a union was rooted in the shared belief that a united voice would bring about positive change and foster a workplace prioritizing its employees' well-being," said Organizing Coordinator Drew Maratea.
TCU/IAM stands in solidarity with these hardworking Drummac employees.
"I am so proud of the men and women that made this vote possible," said TCU Executive Director of Organizing Sal Rodriguez. "A special thank you to Ali and Keith; they really kept the entire group together and made sure that not only did they VOTE YES to TCU/IAM, but they are also determined to get a contract across the finish line for the betterment of everyone."
"We are proud to welcome these new members to TCU!  I am proud of the team who worked tirelessly on this campaign, and we look forward to a bright future," said National President Artie Maratea.