Since the new year, there have been many exciting staff changes at TCU. We're proud to introduce the new staff members and those that were promoted to new positions.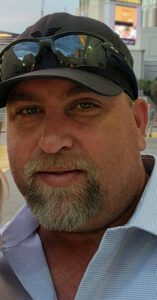 Dan Chancellor – National Representative, Unit 50
Brother Dan Chancellor started his railroad career in Alliance, NE as a Carman in 2004. Dan became involved with his Local Lodge early on with various roles and became Interim LC for LL 6743 in 2012 and won the election every term after. He was promoted to Assistant National Representative for Unit 50 in April 2017 and remained LC for LL 6743. In August 2022, Dan was promoted to National Representative for Unit 50 and relinquished his LC duties thereafter.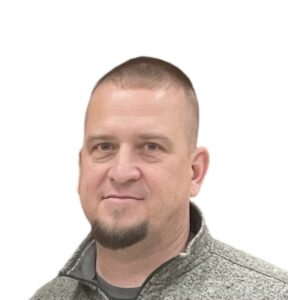 Justin Johnson – Assistant National Representative, Unit 50
Brother Justin Johnson began his railroad career as a Carman on BNSF in 2006. He also became Local Chairman for Local Lodge 6887 in 2011, where he stayed until 2022. In 2020, he became the District Chairman for Unit 50 until 2022. In September 2022, Justin became the Assistant National Representative for Unit 50.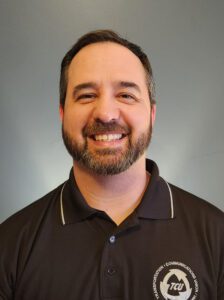 Kevin Lattimer – Assistant National Representative, Unit 46
Brother Kevin Lattimer began his railroad career at BNSF Railway in 2011 and worked various clerk positions in Accounts Receivable, Rating, Interline Revenue, Joint Facilities, and Intermodal/Miscellaneous Billing. He served in the U.S. Army and Kansas Army National Guard for six years between 2000 to 2006. He graduated from Washburn University (Topeka, KS) in 2006.
Kevin Lattimer has held different officer positions within TCU Local Lodge 427 for the past ten years and is still the Local Chairman for LL 427. He was a Division Chairman for Unit 46 before being promoted to Assistant National Representative for Unit 46 in October 2022. Kevin represented TCU at Railroad Day on Capitol Hill in April 2021 and March 2022. He also attended the IAMAW Legislative Conference in June 2022.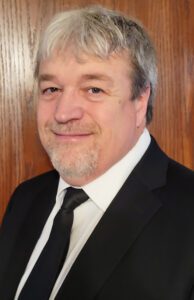 Brian Soderstrom – National Representative, Unit 46
Brother Brian Soderstrom joined TCU in 2005, as an Ore Dock employee of the Canadian National Railway at the Duluth and Two Harbors, Minnesota, Lake Superior Iron Ore shipping facilities. On October 1, 2014, he became a Board Member of TCU Local Lodge 319 and Vice President by appointment. Brian became the Local Chairperson for TCU LL 319 on January 1, 2016, and continued as Local Chairperson until December 31, 2022.
He was then appointed TCU Division Chairperson for Unit 46 on January 1, 2021; on August 1, 2021, he was appointed TCU Assistant National Representative for Unit 46 by National President Maratea. In December 2022, Brian was appointed as the TCU National Representative for Unit 46.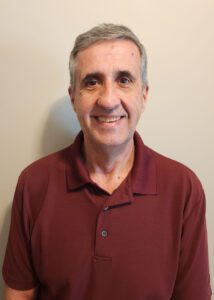 George Spencer – National Representative, Unit 155
Brother George Spencer is an Air Force veteran, and upon receiving an honorable discharge, he and his family returned to their home state of Illinois.
George was hired as the 2nd shift operator at the Elgin Train Depot on METRA (Northeast Illinois Commuter Rail) in July 1988. Growing up in a union house, George always knew the importance of a union. After losing his job to a fax machine one year into his employment, George reached out to his Local Chairman and told him that he wanted to get involved with the Local Lodge. He was appointed to LL 829's Protective Committee in 1989 and elected as a Committee Member of that LL in 1992. Brother Spencer held that position for three terms. Brother Spencer became LL 829 Vice President/Protective Committee member in January 2001. He was elected LL 829 President in January 2010. On January 2011, George was elected to fill the interim position of Local Chairman and was re-elected in January 2015 and promoted to Assistant National Representative to Unit 155 in September 2018. He is currently serving as National Representative.
Brother Spencer's jurisdiction includes primarily clerical and intermodal workers under Belt Railway, BNSF Intermodal facilities, Canadian National and its subsidiaries, Canadian Pacific, Delray Connecting Railroad, Gary Railway, Indiana Harbor Belt, METRA, New Orleans Public Belt, Paducah & Louisville, TTMS, UP/CNW, and Koppers.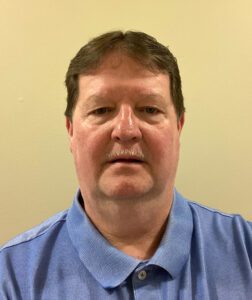 Mitch Canter – National Representative, Unit 86
Brother Mitch Canter started his railroad career with Amtrak in 1993. He became District Chairman of Local Lodge 2512 in 1999 and held numerous positions in that LL.  Mitch was elected Local Chairman in 2007 and held that position until 2022. He worked in various positions for Units 86 and 250 and in 2013, he was appointed the position of Assistant National Representative of Units 86 and 87. On January 1, 2023, Brother Canter became the Unit 86 National Representative.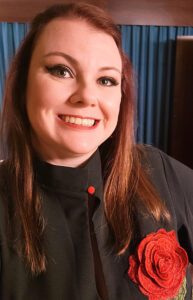 Staci Bowermeister-Shkoler – National Representative, Unit 702
In June 2007, Sister Staci Bowermeister-Shkoler was hired on with Disney and joined TCU. She was elected as a Board of Trustees Member for Local Lodge 1908 in 2013 and in 2016 elected as the FST. In 2018, she was then hired to work for TCU full-time as an Assistant National Field Representative and appointed to fill the Local Chair vacancy. In 2019, Staci was promoted to National Field Representative and was elected as Local Chair of LL 1908. In October 2020, she was promoted to Lead National Field Representative. Recently in March 2023, Staci was promoted to TCU National Representative for Unit 702.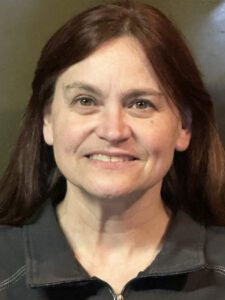 Bonnie Polster – Administrative Assistant to the BRC 
Sister Bonnie Polster received her Bachelor's Degree in Union Administration and Labor Studies from the National Labor College in June 2012. She began her career with TCU as a part-time secretary for Brotherhood Railway Carmen Division (BRC) Unit 410 in August 2013. In March 2019, Bonnie became the full-time secretary to BRC Assistant General President Don Grissom. In September 2023, she became Administrative Assistant to the BRC. Throughout her tenure, she has also assisted the TCU Membership Department with seniority roster reviews, instructing new Local Lodge Financial Secretaries at the IAM's William W. Winpisinger Education and Technology Center and other general membership issues. She has been a TCU/IAM Union member for 29 years.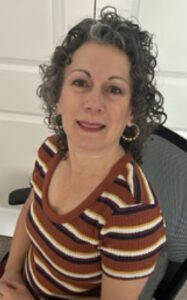 Gina Schriver – Administrative Assistant to NVP Matt Hollis, Units 46 & 96
Sister Gina Schriver joined TCU in 2017 as the Administrative Assistant for the Unit 96 Field Office in Jacksonville, Florida. Gina rapidly broadened her experience and expertise, and her role has now expanded to Administrative Assistant for NVP Matt Hollis, and to administratively support Units 46 and 96. Gina is passionate about her Field Office duties, support for the National Representatives, Assistant National Representatives and Local Chairmen of the Units. She is dedicated to ensuring smooth and efficient operations and is always willing and able to continually expand her duties beyond the bounds of Administrative Assistant.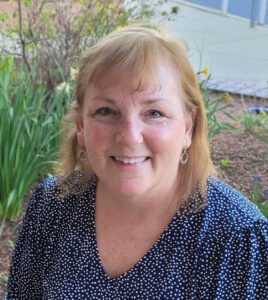 Lauri Black – Staff Assistant
Sister Lauri Black began working at TCU in September 2022. After many years of concrete construction accounting and payroll coordinating, she is very excited to be learning new skills and the different accounting procedures here at TCU. She assists with accounts receivable and distribution integration.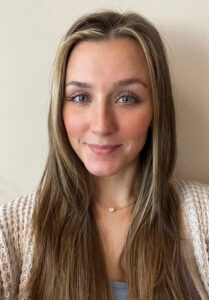 Kiersten DeLauney – Bookkeeper
Sister Kiersten DeLauney joined TCU in September 2022. Kiersten works within the Accounting Department as Bookkeeper in the Rockville office. Kiersten said, "Working at TCU has been great so far. In the months that I have been here, I have witnessed great leadership and teamwork. As I said on my first day, I am happy to be here and I still am today!"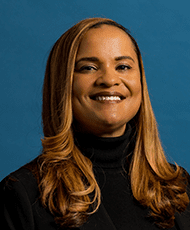 Connie Vallas – TCU General Counsel, IAM Associate General Counsel
Over the course of her career, Vallas has represented workers in the areas of negotiations, contract enforcement, administrative appeals, unemployment matters and Unfair Labor Practice charges. She has also led all aspects of internal and external organizing in order to strengthen union membership and fight for issues important to working families on a local and national level.
Vallas joins the IAM from SEIU Local 500 in Maryland, where as Director of Organizing and Campaigns she helped to organize workers across public and private education, human services and non-profit industries. Prior to that, Vallas served for 12 years with SEIU Local 1000, where she represented more than 100,000 state workers throughout California as the union's Assistant Statewide Field Director.
Click here to view Connie's information on the IAM website.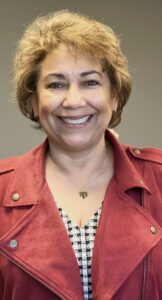 Cecilia Calavetinos – Administrative Assistant to the National President
Effective February 1, 2023, Sister Cecilia Calavetinos was appointed as Administrative Assistant to the National President. She started her career with TCU on December 12, 1984 as Secretary for the TCU International Affairs Department and was transferred to the Legislative Department in 1998, after the International Affairs Department was eliminated. In May 2000, she was promoted to the position of Administrative Assistant to the National President and from November 2016 through the end of 2022, she has held several other positions through her tenure with TCU. She is extremely passionate about her work and proud to be a TCU member!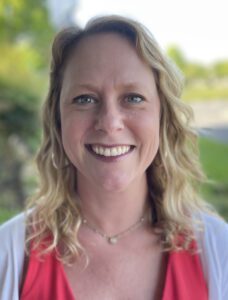 Jessica Cullop – Director of Social Services 
Effective February 1, 2023, Sister Jessica Cullop was appointed as Director of Social Services. Jessica started her career with the TCU Training Services Department in 2003. In 2009, she became Lead Field Educational Representative in Washington, D.C. where she worked with young adults preparing them for entry-level positions in the transportation field. In October 2018, she came to the TCU headquarters as the Administrative Assistant to the National President.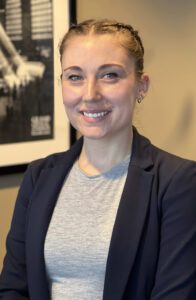 Hillary Rowlett – Administrative Assistant to the National Secretary-Treasurer
Sister Hillary Rowlett joined TCU as the Administrative Assistant to the National Secretary-Treasurer in January 2023. She recently moved to the DMV area last year and is passionate to support the mission of fighting for workers' rights. During the short time that she has been on board, Hillary feels lucky that she gets to work alongside people who share the common goal of helping our members and fighting for their rights.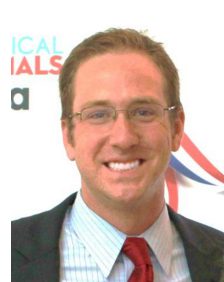 David Arouca – National Legislative Director
Effective March 1, 2023, Brother David Arouca was appointed TCU National Legislative Director. David began his career in DC in the Office of Congressman Dan Lipinski (D-IL) and the House Democratic Caucus. He then spent two and a half years as a Legislative Associate for the Communications Workers of America (CWA) where he actively pushed for pro-worker policies on the Hill. Most recently, David honed his communications skills in the AFL-CIO Political Department as a Writer/Researcher and later as a Communications Specialist for the National School Boards Association (NSBA).
A passion for railroads and railroading was instilled in David from an early age growing up with both parents working in the industry. He started at TCU in 2015 as the Assistant National Legislative Director. David's duties include aiding in TCU's legislative and lobbying efforts, managing departmental affairs, and writing TCU's legislative briefs, materials and web content. He holds a B.A. in political science from Union College (NY).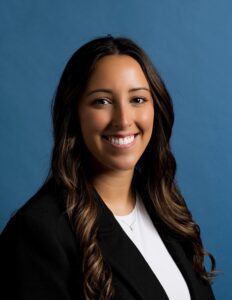 Taylor Calavetinos – Communications Specialist
Sister Taylor Calavetinos joined the TCU Communications Department in April 2023 as the Communications Specialist. She will be working alongside Kevin Gifford, the Director of Communications. Taylor graduated from the Philip Merrill College of Journalism at the University of Maryland, College Park with a Bachelor of Arts in Broadcast Journalism in 2020.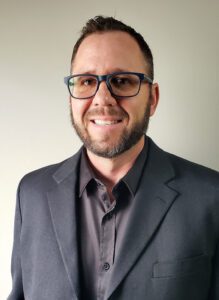 Charles "Chuck" Soukup– Assistant National Representative, Unit 155

In 2001, Brother Soukup began his clerical career at Metra Commuter Rail in Chicago working various positions including Extra List Clerk, Technical Communication Specialist, Station Clerk, and Janitor.  In 2016, he took on his first union role as Protective Committee Member under Brothers Brian Shanahan and George Spencer where he actively wrote claims and assisted with investigations for Lodge 829.  In 2021, he was promoted to Assistant Local Chairman and elected Local Chairman that same year.  On May 1, 2023, he was appointed Assistant National Representative for Unit 155 by National President Arthur Maratea.
 
Chuck is relentlessly passionate about protecting clerical work and lives by the mantra "Scope or Die".  He earned the title of Janitor Lawyer after recovering a quarter of a million dollars from rules and discipline cases in his 2 years as Local Chairman.  He follows in the footsteps of other successful Janitors such as Brothers Matt Hollis, Billy DeCarlo and Brian Shanahan.
 
Chuck will have jurisdiction over clerical and intermodal workers at the Belt Railway, BNSF Intermodal facilities, BNSF Ticket Agents, Canadian National and its subsidiaries, Canadian Pacific, Delray Connecting Railroad, Gary Railway, Indiana Harbor Belt, METRA, New Orleans Public Belt, Paducah & Louisville, TTMS, UP/CNW, Koppers and Transtar.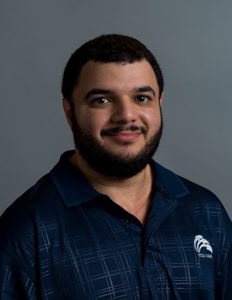 Andrew "Drew" Maratea –  Organizing Coordinator 
Drew attended New York School of Health Professions in Syosett NY. He was hired as Organizing Coordinator to assist in all Union Organizing projects. He has 10 years combined experience working in Medical Labs and Sales, and will concentrate on introducing new ideas and strategies to TCU.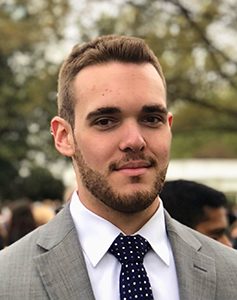 Connor Vargo – Legislative Representative
Connor Vargo joined TCU in September 2023 as a Legislative Representative. Connor reports to National Legislative Director Dave Arouca and the Office of TCU National President Artie Maratea.
Connor's duties include advocating for TCU members directly on Capitol Hill and throughout the federal government. His deep experience in policy development and the legislative process are a valuable asset to our union's efforts to preserve and protect the jobs, health, safety, and retirement of TCU members.
Prior to joining TCU, Connor served on Capitol Hill for five years, advising several Members of Congress on broad policy portfolios, including labor policy. Connor worked closely with many labor unions on their national and local priorities, such as fighting for expanding collective bargaining rights and supporting fair wages for workers. Before his time on Capitol Hill, Connor worked with local governments and partners in New Haven and West Haven, Connecticut building community relations.
Connor grew up in a union family in Woodbury, Connecticut and received his bachelor's from the University of New Haven in political science. Connor remains involved with the University of New Haven community by volunteering and assisting their Model United Nations, Mayor's Advisory Commission and political science programs.