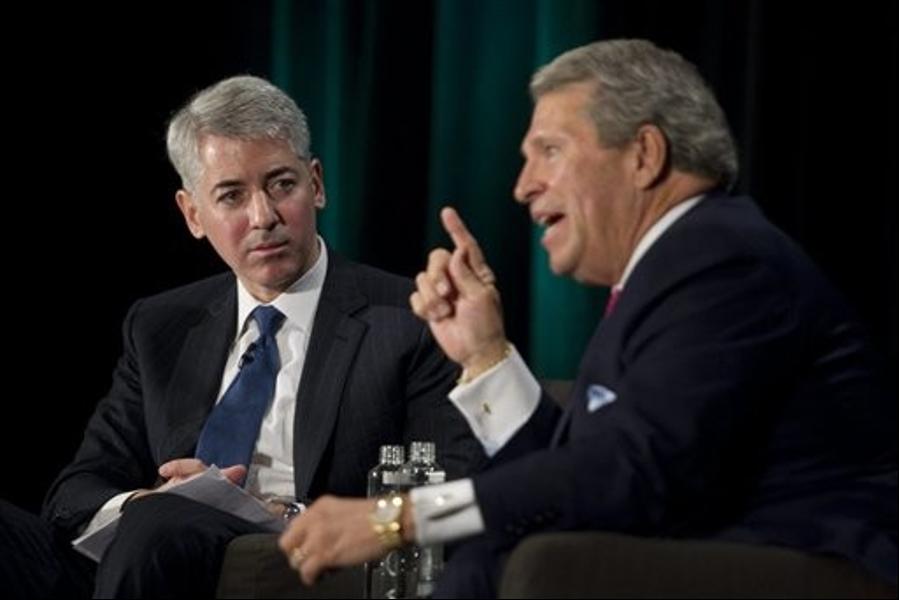 Activist-investor Bill Ackman (left) and Canadian Pacific CEO Hunter Harrison (right)
Canadian Pacific (CP) is officially ceasing efforts to merge with Norfolk Southern (NS) for the moment, citing the growing political pressure and to await a response from the Department of Justice regarding a letter they sent in mid-January.
Some believe CP is trying to cool off tensions and wait out the initial backlash from the various parties that we described in a recent blog post. For its part, CP's leadership appears to be under heavy pressure from their own investors who have seen their stock in CP drop in value from a high of $197 last April to a low of $104 last week. Nearly half of the stock's decline occured in the months since announcing their intention to merge with NS.
Another roadblock may come from West Virginia Senator Joe Manchin who is calling for a congressional hearing to review the merger:
This merger creates real and present dangers to hardworking people of West Virginia. I'm calling for a Commerce Committee investigation into this merger because I want to ask (Canadian Pacific Executive Officer) Hunter Harrison what they are going to invest in, what they are going to build, and how they are going to help the people and the communities of our state
Union Pacific CEO Lance Fritz has additional concerns about the merger's impact on rail commerce in the nation's rail-hub: Chicago. He's worried that a merger between CP and NS would give the new company controlling interests the Indiana Harbor Belt Railroad (IHB), a valuable interchange point. CP currently owns a minority share with the rest mostly owned by CSX and NS. If a merger went through, the IHB could be controlled by CP, and the current system of sharing and cooperation between the railroads could disappear as CP utilizes their assets for their own sole benefit. This scenario does not improve rail commerce in North America. In fact, we would argue it does exactly the opposite.
One thing is for sure: if CP is successful in acquiring NS, a lot of Americans will lose their jobs.